In 1996 I had a very persistent shoulder injury, which kept being aggravated because I couldn't get myself to stop exercising. I tried countless items, but relief didn't arrive for some time. Finally I tried the Collagen Type II which is now used in our Opti-Joint®. The relief was immediate and unmistakable, and the anti-inflammatory benefit seemed obvious. So in 2001 I included Collagen Type II in our first broad spectrum anti-inflammatory product called Opti-A.I...years before inflammation or collagen became popular. Since then our successes helping people with these products have been many and varied. Yet I was surprised that some people still seemed to do better with glucosamine. So I decided to formulate a broader spectrum joint support formula called Optimized GLS. Since its inception, many people have reaped the benefits, and though we discontinued it briefly, it is back by popular demand.
We first introduced this product in 2007. Yet, a decade later its combination of ingredients is gaining scientific validation.
The Optimized GLS formula provides a full range of structural and anti-inflammatory joint ingredients known as "chondroprotectives" (i.e. Glucosamine, Chondroitin, Hyaluronic acid, and Collagen Type II), for formation of glycosaminoglycans (GAGs) to maintain joint, cartilage, and connective tissue structure and health. (1)
Glucosamine HCl works to maintain thickness of synovial fluid by providing the ground substance for formation of GAGs, such as Hyaluronic Acid, that attract and hold on to water in the synovial space. This produces a jello-like consistency in the synovial fluid that fills joint spaces, thereby providing better cushioning for the joints. (2)
Glucosamine works better with Collagen Type ll
Collagen Type II is the major constituent of cartilage, yet as an ingredient it comes as part of a preformed matrix that consists of not only the collagen itself, but also of Chondroitin Sulfate, and Hyaluronic Acid, which have been shown to be protective against inflammatory and erosive immune-mediated induced arthritis. (3), (4)
A recent human study involving 120 human subjects showed that organic sulfur in the form of MSM in combination with boswellic acids from Boswellia serrata reduced pain and inflammation, and increased joint functionality in the knee more effectively than glucosamine by itself, in subjects suffering from arthritis in the knee. (5)
Another recent Russian study involving 100 subjects showed that the addition of MSM to a formulation consisting of Glucosamine HCl, Chondroitin Sulfate, and Sodium Hyaluronate (as a form of Hyaluronic Acid), produced faster improvements in test measures of pain and functionality in test subjects with knee osteoarthritis than just a combination of the latter 3 substances. (6) (Both worked, the MSM just made the formulation work faster.)
Vitamin C is added to the formula as an activating factor, because of its direct roles in formation of connective tissues. (7)
So if you've got joint pain, inflammation, or discomfort consider trying the "all in one" formula found in Optimized GLS… another of our combinations that was ahead of its time.
RELATED: Opti AI Extra - Freedom From Joint Pain
RELATED: Natural Joint Pain Relief With Collagen
Continue to be well.
John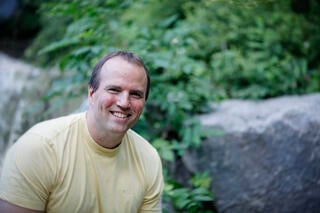 References:
(1) https://www.ncbi.nlm.nih.gov/pmc/articles/PMC3150191/
(2) https://bmcmusculoskeletdisord.biomedcentral.com/articles/10.1186/1471-2474-9-120
(3) http://www.mdpi.com/1422-0067/17/12/2042/pdf
(4) https://arthritis-research.biomedcentral.com/articles/10.1186/ar748
(5) https://www.ncbi.nlm.nih.gov/pubmed/26684635
(6) https://www.ncbi.nlm.nih.gov/pubmed/26978418
(7) http://www4.dr-rath-foundation.org/NHC/studien_pdf/old/the_biochemical_role_of_ascorbic_acid_in_connective_tissue.pdf